Donating to Women's Based Charities
Donating to charities that support women and children is easier than ever with Cars2Charities.
Donating to Women's Based Charities
Cars2Charities is a female owned nationwide fundraisisng company located in Los Angeles, California. Here at Cars2Charities, our vehicle donation experts make it easy for you to donate to a cause your passionate about, and the specific charity you want to support. We gathered a list of charities that support both women and families. The best part? If you don't see the charity that you want to donate to, let us know!
Organizations Dedicated to Caring for Women
WISEPlace
1 in 4 homeless individuals is an unaccompanied woman. That's 25 percent of the homeless population! This is a population that is severely under-served and overlooked nationally and locally.
WISEPlace, a 501 (c)(3) nonprofit organization, is a community of housing and hope for women in crisis. Formerly the South Orange County YWCA, WISEPlace has a 90-year history of caring for the community. By meeting basic needs such as housing, clothing, physical and emotional nourishment, as well as vocational and life skills training, the WISEPlace Hotel for Women is one of the few places unaccompanied homeless women can go to begin again.
WISEPlace transforms the lives of over 300 women each year, by providing safe, affordable transitional housing, healthy meals, financial-empowerment curriculum and employment assistance, to help women move from homelessness and hopelessness to self-reliance. Case managers provide personalized counseling to help each woman overcome issues that led to unemployment and homelessness.

Breast Cancer Awareness
By donating a car to breast cancer awareness, your donation is helping women (or men) and their families struggling with the day-to-day life associated with a breast cancer diagnosis. If you or a loved one has ever been through a serious illness, you know there are many things that affect your life. When you decide that a breast cancer car donation is the route you want to go, you are making a conscious effort to give back struggling families trying to find the right treatment and individuals looking for answers about breast cancer questions.
College Area Pregnancy Services
CAPS Pregnancy Clinics provides FREE pregnancy testing and ultrasound along with medical education for women and couples in need of services and resources related to pregnancy. In addition, CAPS provides referrals for continuing medical prenatal care and other needed resources as well as material aid for post pregnancy needs. CAPS currently has three pregnancy medical clinics in San Diego.
Single Mothers Outreach
Single Mothers Outreach mission is to empower single parents and their children by providing hope, support, and resources so families can become self-sustaining and thrive," Single Mothers Outreach (SMO) directly helps single parents find jobs, get educated, secure housing, stabilize their children's emotional states, manage their finances, and help one another. This organization connects single parents to vital community resources and helps provide emergency stabilization for families who are in danger. Your donation to Single Mothers Outreach help fund programs that facilitate low-income parents to get job and attain the life skills necessary to raise their families alone.
Walnut Avenue Family & Women's Center
Walnut Avenue Family & Women's Center provides support and services so that women, children, and families have the opportunities and skills to thrive. Walnut Avenue Family & Women's Center values: empowerment, equity, safety, education, and integrity.
Charities that Support Families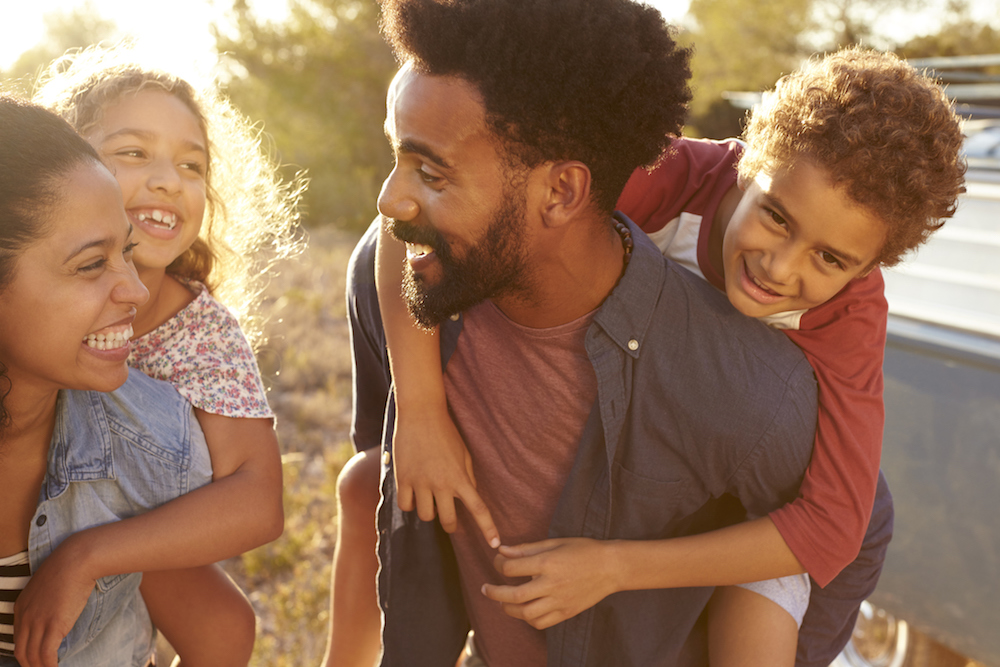 A Place Called Home
A Place Called Home provides a safe, nurturing environment with proven programs in arts, education and wellness for the young people in South Central Los Angeles to help them improve their economic conditions and develop healthy, fulfilling and purposeful lives.
APCH's programs in academic tutoring, counseling, nutrition, agriculture, art, music, dance, sports, civic engagement, vocational training, college scholarships, entrepreneurship and job placement support the development of healthy, self-reliant, motivated, community-minded young adults and healthy family systems.
Focus on the Family
Focus on the Family is a biblically based organization committed to guiding and strengthening families around the world. We accomplish this mission through a wide variety of multimedia resources and one-on-one interactions grounded in real-world expertise and scriptural values. Through all of our efforts, we are dedicated to helping families thrive.
Ronald McDonald House Charities of Southern California
For more than 40 years Ronald McDonald House Charities has made it possible for millions of families to remain close to their children when they're hospitalized. Not only has RMHC created a literal home away from home, contributing comfort and convenience to families facing such a hard time, the organization has lifted a tremendous financial burden from parents struggling to cope with the emotional and physical costs of medical care.
Did you know that when you donate a car to Ronald McDonald House the proceeds go to furthering their work, both locally and around the world? There are 357 Ronald McDonald houses in 63 countries today, which means that across the globe, when a young child is facing a cancer diagnosis or ongoing treatment for a life-threatening disease, family members can be right there, walking them through the tough times ahead.
Food for the Hungry
Food for the Hungry is a Christian organization whose mission is to serve the poor. This organization has been fulfilling this mission globally since 1971, reflecting the love of Christ in long-term work to end world hunger and short-term emergency relief.
Domestic Violence Center of Santa Clarita
Child & Family Center is dedicated to helping children, families and adults reach their full potential for becoming caring and responsible adults. Established in 1976 as St. Stephen's Special School, the agency's founders saw a need to assist children with emotional, learning and behavioral problems, by helping their parents learn better ways to parent them. Evolving into the SCV Special Children's Center in 1985, counseling services are added for teenagers and their parents.
Now known as the Child & Family Center, the agency has grown into a provider of comprehensive prevention, early intervention, diagnostic evaluation and therapeutic services for children, teens, adults and families who live in the Santa Clarita Valley.
Supporting Female Veterans
Women serve in every branch of the military, representing 15.5 percent of active duty military and 19.0 percent of National Guard and Reserve forces in
2015. About 2 million or 9.4 percent of the total Veteran population are female Veterans. Women are now the fastest growing cohort within the Veteran community. The percent of female veterans are predicted to increase to about sixteen percent of the total veteran population in 2040 (National Center for Veterans Analysis and Statistics, 2017).
Veterans Helping Veterans Foundation
The Veterans Helping Veterans Foundation is commited to supporting the veteran community, this incldues female veterans that have been victim of sexual assault and battery or women fleeing from an abusive relationship. When you donate your vehicle to VHV, you are helping this organization purchase essential items, such dry foods, feminine items, shampoos, toothbrushs, etc., for their battered woman's facility located in Anniston, Alabama.
Veterans Helping Veterans Foundation also provide care and support to female veterans located on the streets of Atlanta, Georgia.