Cheaper Travel with a Car Donation Vacation Voucher
We could all use a vacation, right? When you donate a vehicle through Cars2Charities, you are eligible to receive a vacation voucher!
In 2017, Americans spent more than $100 billion on summer vacationing, says industry website Travel Agent Central. One in five respondents to their survey reported traveling out of the country last year – which is five times the cost of domestic travel.
Vacation Vouchers Offset the Cost of Travel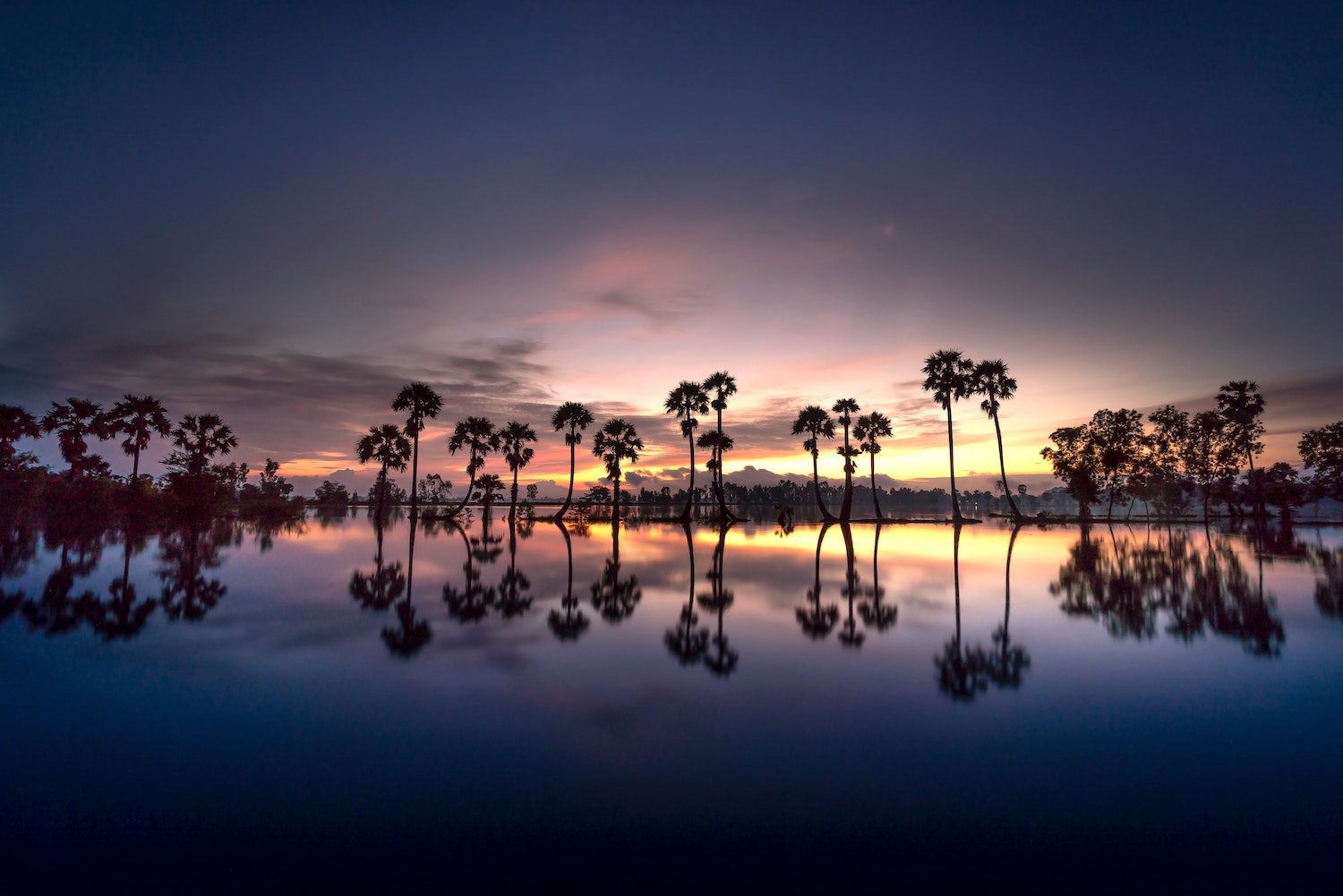 A study from 2016 said that U.S. travelers spent $3,538 for international and $630 each on domestic travel, according to RewardExpert.
Those costs varied, in part, according to their residency. Looking at the price for four days of travel, Californians pay sixth highest in the West, at $721 for domestic trips versus $3,870 internationally. Alaskans pay high rates because they're remote – $851 in the states and $4,779 for out of the country.
These disparities can be bridged through the use of a car donation vacation voucher when making travel plans.
Some of the factors affecting who travels the most are predictable. For instance, four out of five college-educated Americans vacation, and more than 80 percent of families with household incomes of $70,000 or higher report traveling last year.
Your age makes a difference too. According to the Travel Agent Central survey, Baby Boomers spend the most on summer travel – an average of $1,865 per person aged 55 and over. Gen Xers (age 35-54) reportedly spend twice as much as millennials – those between the ages of 18 and 24 – who spend $1,373 per person. The overall average spending is $2,628.
And the numbers are rising. Experts expect a 10 percent increase from last year's average.
How to use a car donation vacation voucher
Even if you have all the money in the world – a car donation vacation voucher trims the exorbitant cost of travel, which means you can save up the money for your traveling needs a lot more quickly.
There are many benefits of donating a car to charity. To take advantage of the vacation voucher promotion through Cars2Charities, the first step is to acquire the voucher itself by donating a car, van, truck, boat, RV, motorcycle, or golf cart to Cars2Charities. Vouchers will be mailed with a tax receipt and must be activated 60 days from receiving it.
The car donation vacation voucher can be applied to one of the vacation hotels listed, which are small inns and hotels, similar to a Comfort Inn or Quality Inn. The donor makes a $50 refundable deposit at the time of booking, plus taxes, and it does not include transportation to the city of choice.
There are online resources to answer further questions about the car donation vacation voucher process. Donors should be sure to read all the materials available to gain a full understanding before making a decision.
How does the car donation vacation voucher program benefit charity?
When you donate a car to charity, you can direct proceeds to any non-profit you choose, even one that doesn't already have a vehicle donation program.
If you're already involved in non-profit work, you can propose support to the charity you know. There are also innumerable car charity options for individuals seeking a new cause.
Children and Families Charities
Millions of Americans are helping kids through car donations to children's charities. Many drivers who take advantage of a car donation vacation voucher program choose to benefit a pediatric medical cause, such as the Childhood Leukemia Foundation, which works to meet emotional and educational needs of patients and their families. They provide advocacy and build self-esteem in children facing tough diagnoses.
Walnut Avenue Family & Women's Center offers strength-based support, advocacy and education so families can build skills and overcome barriers. Because when families thrive, our community thrives!
Perhaps you've known a child who was treated at a medical center, such as a children's hospital. Most of them have non-profit foundations you can benefit through your car donation vacation voucher program.
Animals and Wildlife Rscues
A little like children, the helplessness of animals makes them a target of abuse. But there are many ways for advocates to make a mark, supporting animals through a car donation vacation voucher program.
Westside German Shepherd Rescue of Los Angeles is a 501(c)3 non profit, no-kill rescue committed to saving all types of German Shepherd Dogs from high kill shelters and adopting them to loving, qualified homes. Your car doantion to Westside German Shepherd Rescue supports their mission to save as many German Shepherds as we can and show people there is no need to breed and buy puppies. It doesn't matter where they come from they are all special.
Pasadena Humane is a donor-supported, nonprofit organization that provides animal care and services for homeless and owned animals in the Greater Los Angeles Area. For more than 117 years, they promoted compassion and care for all animals through lifesaving programs and services to the community that support the human-animal bond and keep pets healthy and safe. In 2019, they had a combined 91.4% live release rate for dogs, cats and critters and saved 100% of healthy neonatal kittens for the first time in the organization's modern day history.
Health and Medical Charities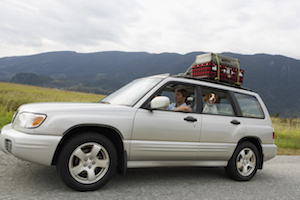 Breast cancer research charities aims to revise forms of treatment, discover effective methods of prevention, and ultimately find a cure. Although awareness is essential, these organizations priorities conducting lifesaving research and finding medical breakthroughs.
The Melanoma Research Foundation (MRF) is the largest independent organization devoted to melanoma. Committed to the support of medical research in finding effective treatments and eventually a cure for melanoma, MRF also educates patients and physicians about prevention, diagnosis and the treatment of melanoma. The MRF is an active advocate for the melanoma community, helping to raise awareness of this disease and the need for a cure.
Did you know that when you donate a car to Ronald McDonald House the proceeds go to furthering their work, both locally and around the world? There are 357 Ronald McDonald houses in 63 countries today, which means that across the globe, when a young child is facing a cancer diagnosis or ongoing treatment for a life-threatening disease, family members can be right there, walking them through the tough times ahead.
Homeless Charities
A car donation to the LA Food Bank means you're affecting the lives of children, seniors, people with disabilities and all members of families. Since 1973, the non-profit has been striving to bring resources into the community, and the Los Angeles County Regional Food Bank now serves more than 300,000 people a month.
Donating a car to the Salvation Army shows your support of this wonderful organization while generating a highly desirable tax deduction. A Salvation Army car donation enables you to make a difference in the lives of others as well as save money on your taxes and fulfill your own desire for personal contribution to those less fortunate.
Food for the Hungry is a Christian organization whose mission is to serve the poor. This organization has been fulfilling this mission globally since 1971, reflecting the love of Christ in long-term work to end world hunger and short-term emergency relief.
When you donate a vehicle to Union Rescue Mission you provide assistance that ranges from emergency services to life-transforming ministry. Clients receive food and shelter, but they also get to experience growth in their relationship with Jesus Christ through programs from Christian Life Discipleship to Biblical 12-Step groups.
Veterans Charities
When you donate your vehicle to veterans you are supporting charities that provide our veterans with services and programs. A car donation to Wounded Warrior Project directly supports courageous men and women in uniform. WWP provides help and comfort to service members who've incurred a physical or mental injury from their military service.
Veterans Helping Veterans Foundation helps veterans file VA disability claims and provides emergency financial assistance, including mental health resources, while tackling such issues as homelessness.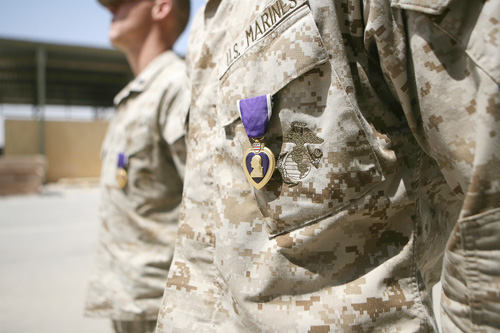 Patriots and Paws aims to provide Veterans/Active Military/Reservists and their families throughout Southern California basic home furnishings for newly acquired residences. They serve those ranging from Fresno, CA to the Pacific Ocean to the Mexican Border, to the Arizona Border. Their limitations are only as far as someone will come to visit.
When you make a
charity car donation,
there's a multi-level benefit. You get a
car donation tax deduction
, plus the chance to support a favorite cause. And with a car donation vacation voucher, you add a getaway to that equation.